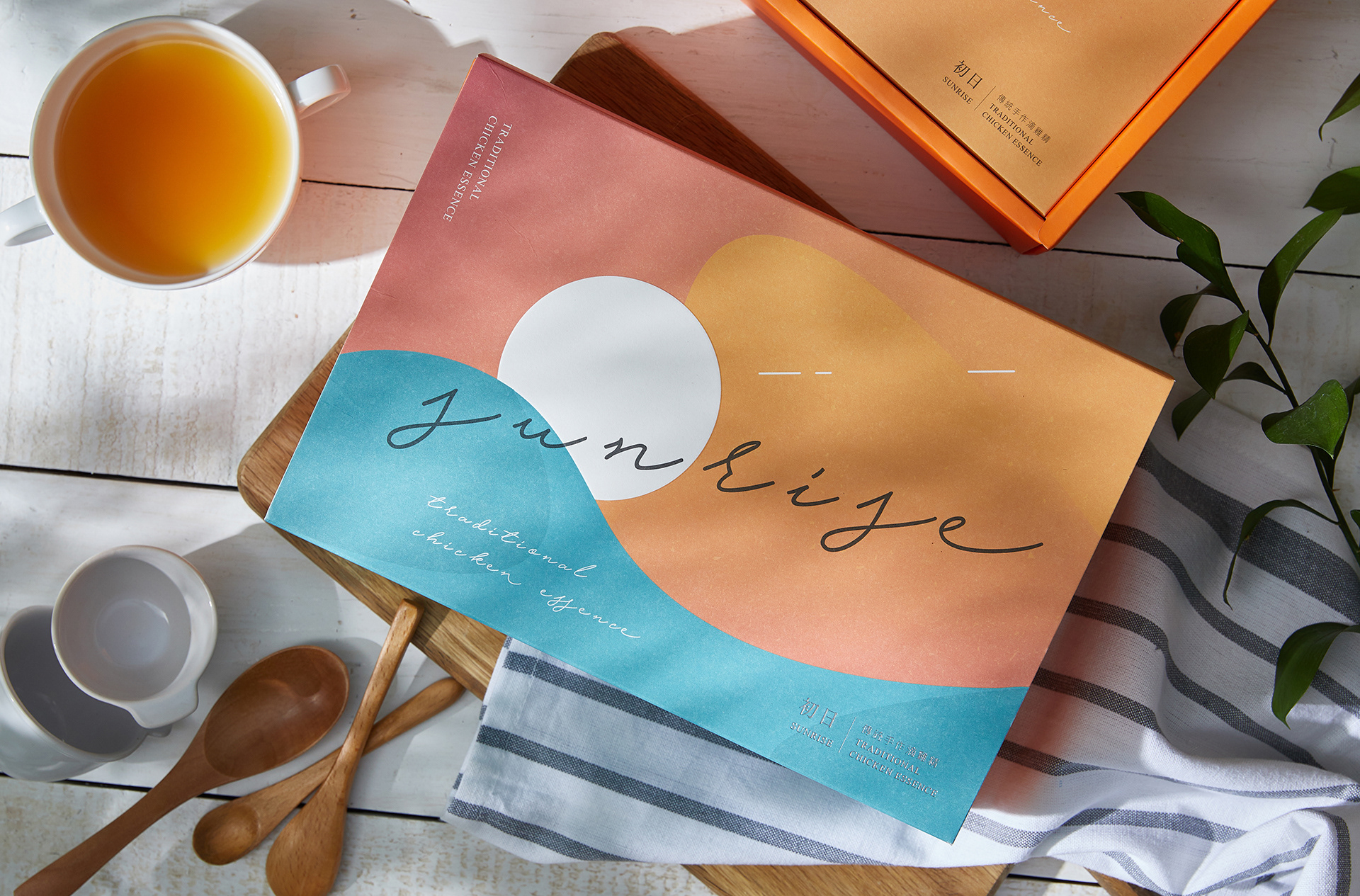 以傳統手作的滴雞精,婆婆每到日出就開始用心的準備,長時間的高溫慢滴製,讓營養精華完全釋出。
一天的開始喝一碗熱暖暖的滴雞精,使你整日活力滿滿。
在整體視覺上以日出的設計視覺做發想,色調則強調出早晨陽光照射的溫暖,表達溫暖送禮的心意,讓收禮者能感受到有質感的包裝設計,在設計上傳達了該產品的核心價值,為傳統滴雞精增添了嶄新的一頁。
Sunrise chicken, hand made on the first day.​​​​​​​
The mission of not dripping chicken essence is to bring warm happiness to everyone.
With the traditional hand-made chicken essence, the mother-in-law starts to prepare with the heart every sunrise, and the long-term high-temperature slow-drop system makes the nutrient essence completely released.
Natural without a drop of water, without any seasonings.
Start with a bowl of hot and warm drops of chicken at the beginning of the day, so that you are full of energy.
In the overall visual sense of the design of the sunrise, the color tone emphasizes the warmth of the morning sun, expresses the warmth of the gift, and allows the recipient to feel the texture of the packaging design, which conveys the product in design. The core value adds a new page to the traditional drop chicken.
Art Director | Wei-Chen Lin
Photographer | Férguson Chang