2019 Chinese New Year Card |豬事大桔
過年,是中華文化的傳統習俗,家家戶戶都喜愛的節慶。
今年是豬年,以諧音諸事大吉為創意發想,將圖像用幾何造型的方式呈現豬與桔的視覺概念,挑選喜氣的色紙帶出過年熱鬧的氣氛,並搭配金、銀後加工燙印。
Chinese New Year is a traditional festival on Chinese yearly cultural celebration.
The year 2019 is presenting the icon of pig, which is the icon from chinese zodiac. I used harmony to represent everything as it in geometric shape to symbolist pigs and the colors of orange & red to represent happy and prosperity of the New Year.

Additional, gold, silver stamping and embossing that we used are bringing up aesthetic and the feeling of touch from the card.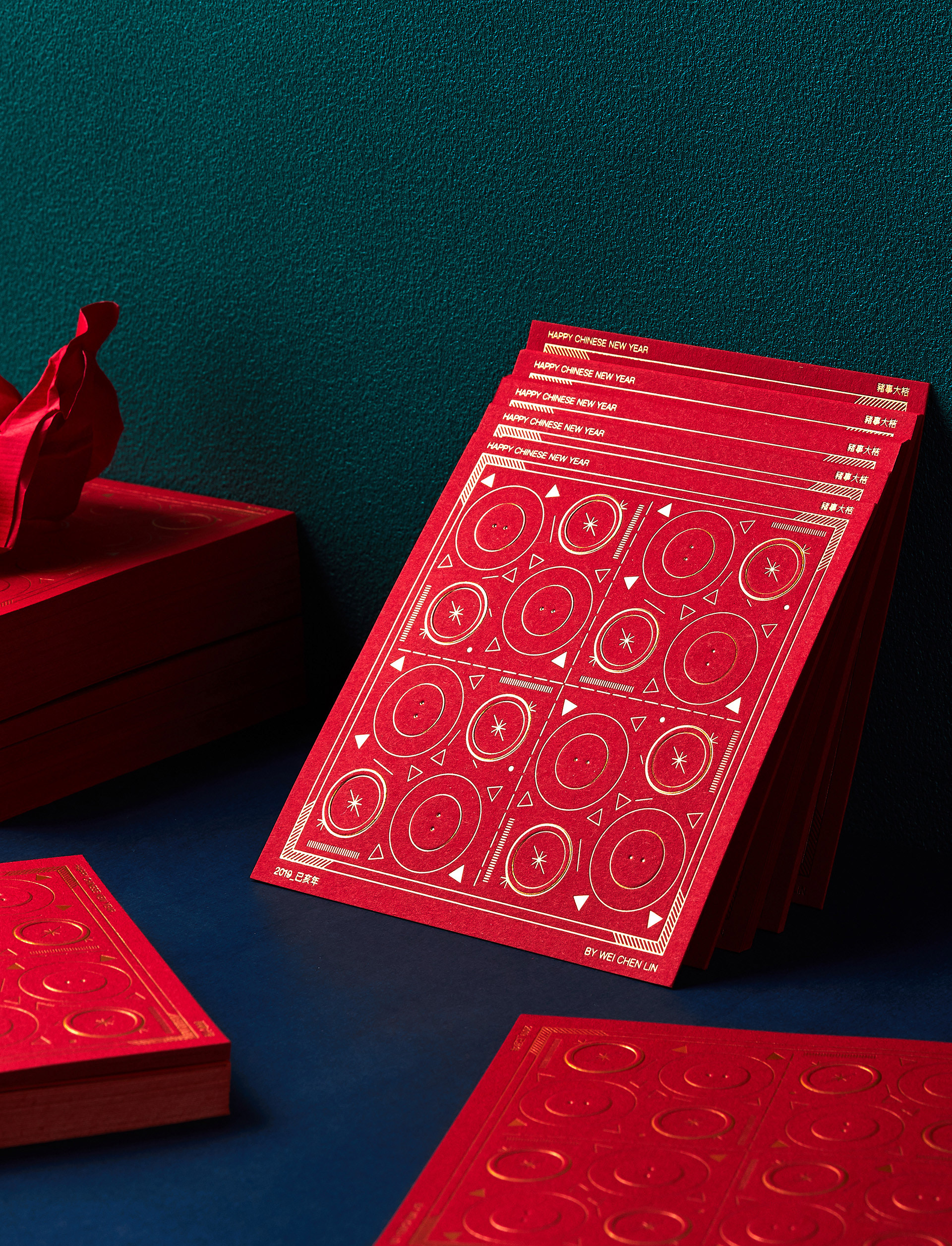 Designer | Wei-Cheng Lin
Print | Wei-Cheng Lin
Photographer | Férguson Chang